How to install Nextcloud client on Debian 8 Jessie in 3 min
By Ivan Jurišić Nextcloud - Permalink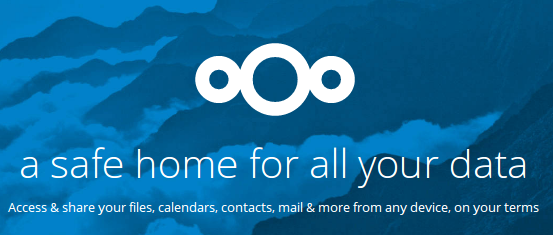 Nextcloud client is forked from ownCloud client and based on version 2.2.4, Built from Git revision eaeed0 on Feb 7 2017, 20:21:04 using Qt 5.3.2, OpenSSL 1.0.1t 3 May 2016.
Add Nextcloud Repository
Add the Nextcloud repository in the /etc/apt/sources.d/nextcloud.list

echo 'deb http://apt.jurisic.org/debian/ jessie main contrib non-free' >> /etc/apt/sources.list.d/nextcloud.list
Install release key of Nextcloud repository:

wget -q http://apt.jurisic.org/Release.key -O- | apt-key add -
And run apt-get update to download the list of packages.

apt-get update

Install Nextcloud client
Install Nextcloud server with:

apt-get install nextcloud-client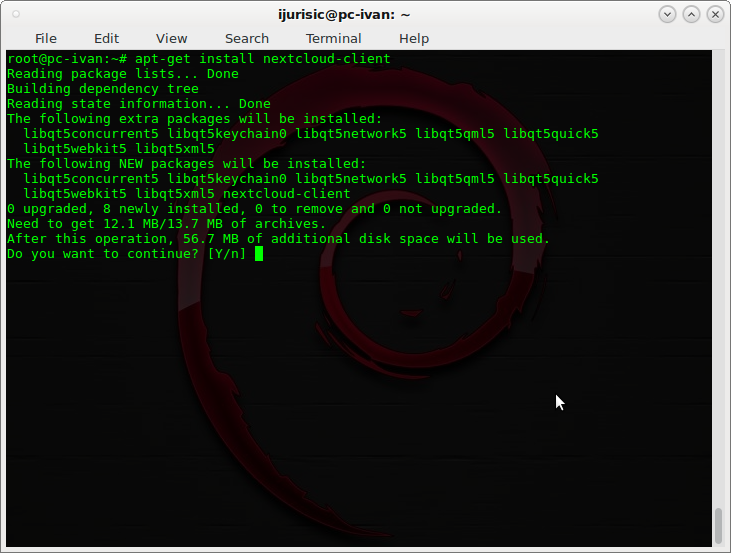 Choose "y" to start the installation.
After installation Nextcloud client is ready for use, simple click on Aplications->Accessories->Nextcloud desktop sync client and enjoy.