For a long time I've been using the Xiaomi Mi 5 phone with MUI interface that is base on based Android. That means that on my phone I have installed Bloatware that came with MIUI and additionally with Android. The result of all this is the weaker performance of mobile phone, faster battery discharge, the disruption of privacy and the very questionable security of the data I have on my mobile.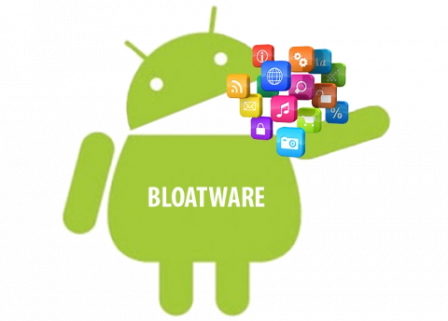 The main objection, from my point of view, is that I must have google account to access Android apps. Why couldn't I install an application anonymously? After long search for alternatives for Google Play, I found the Yalp Store program from the F-Droid repository. I thought Yalp was the answer to the earlier question, so I deleted the google account from my cell phone and all looked just like I wanted.
| | | |
| --- | --- | --- |
| Screenshot F-Droid | Screenshot Yalp Store | Screenshot Blokada |
| | | |
As I often use internet browser on my mobile phone, I wanted to install a program for blocking unwanted ads. I use the uBlock Origin on my computer and I'm very satisfied, and I found Blokada for the mobile and now there is a shocking discovery. All the applications I received with my cell phone (pre-installed) and the apps I installed from my google store were still trying to send some information to google. Even if I did not have a google account assigned to a mobile, still all apps generated network traffic towards google. Paradoxically, when I returned google account to my cell phone, I still generated the traffic but less.
Then I downloaded a couple of programs from F-Droid and network packages did not generate from those applications but only from google play service and that points to only one thing. Google analyzes what you have installed on your mobile phone even though you have not used their service.
I found interesting articles on the google service Youtube about google android:
After active search for alternative andorid os, I found various projects but one of them particularly attracted my attention - /e/ project. Unfortunately, the project is just in the initial phase so I looked for something that would be compatible with the android os and that there is no installed default google play service with the loads of bloatware installed in it. The answer is an open source LineageOS project where google play service can, but it does not have not be installed. Luckily for me, my cell phone Xiaomi Mi 5 is officially supported and I am starting the great adventure great adventure.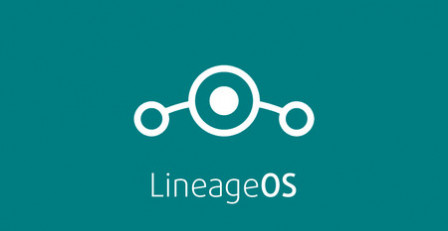 Complete manual for installation can see at link https://wiki.lineageos.org/devices/gemini but in practice it looked like this:
1. Download software for fastboot
I using Debian GNU/Linux 9 and installation of fastboot is very simple:
apt-get install fastboot
2. Download TWRP loader for Xiaomi Mi 5 (phone need to be unlock to apply new loader)
wget https://dl.twrp.me/gemini/twrp-3.2.3-0-gemini.img
3. Download LingeageOS za Xiaomi Mi 5
wget https://mirrorbits.lineageos.org/full/gemini/20180903/lineage-15.1-20180903-nightly-gemini-signed.zip
4. Start phone in fastboot and flash loader
With the device powered off (connect phone with pc -usb ), hold Volume Down + Power. Keep holding both buttons until the word "FASTBOOT" appears on the screen, then release and in linux console put command:
fastboot flash recovery twrp-3.2.3-0-gemini.img
After success upload of image, I power off phone, then hold Volume Up + Power. Keep holding both buttons until TWRP appears on screen. First all wipe (dalvik,cache,data,internal storage)
5. Copy LineageOS-a and installation
First open on my PC file explorer (Nemo) and copy lineage-15.1-20180903-nightly-gemini-signed.zip in internal memory of phone, then in TWRP select Install and select zip file. Waiting to complete install and reboot phone and new LineageOS is ready for me.
The first thing I did when I started LineageOS, I started browsing and I installed F-Droid. I've installed a few programs that are very useful. Some programs are replacement for some programs that I used before, and for some, unfortunately, I have no alternative.
LineageOS is based on the original Android and applications, so I've replaced a default google keyboard with a Simple Keyboard, an e-mail client with K-9 Mail in combination with OpenKeychain and google chrome with Privacy Browser.
Lists of programs on my phone now: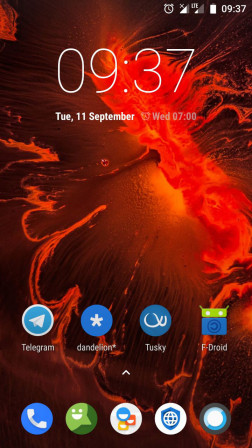 Did I achieve my goal? Do I have more privacy and security on my mobile? Yes and no, it is difficult to answer on that but surely the cell phone now has fewer unwanted programs and the battery on my mobile lasts longer. This is one step towards a better OS but it is still far from the destination I am heading for. I have great expectations from /e/ project and the time will show in which direction will it go.
Please check also interesting link :