Introduction

My default internet browser is Pale Moon and I'm very satisfied. Very stable, in six months of use has never collapsed or obstructed. The rendering speed of the web site is great thanks to the Goanna layout engine. Compatibility with NPAPI plugin is supported (some apps need that plugin). Pale Moon is multi platform browser and work on Linux, Windows and soon on Mac. This is not "one man project". Read "BLOG: This is rumor control, here" before you make your prejudices about this internet browser.
Let's start
Open console and add Jurisic repository and install mozsync package:

echo "deb http://apt.jurisic.org/debian/ stretch main contrib non-free" >> /etc/apt/sources.list.d/jurisic.list
wget -q http://apt.jurisic.org/Release.key -O- | apt-key add -
apt-get update
apt-get install mozsync


Strong recommendation to turn on support https on new fresh installed apache.
Short example how to enable ssl:

a2enmod ssl
a2ensite default-ssl
systemctl restart apache2
Now configure service, open address https://192.168.22.150/mozsync (replace ip with Your IP/dns name):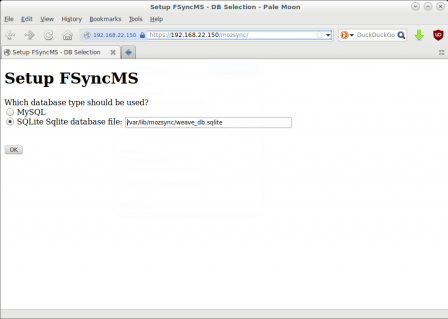 For my personal using no need MySQL database, I select SQLite and press OK.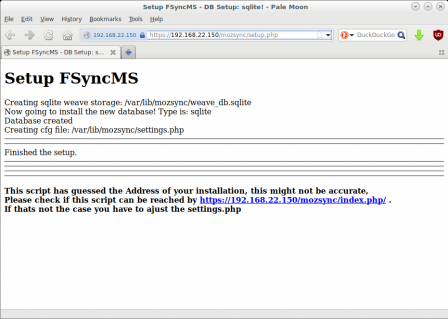 Congratulations you have successfully installed the mozilla sync 1.1 server!
Setup Sync in Pale Moon
Click on Tools->Preferences then click on tab Sync: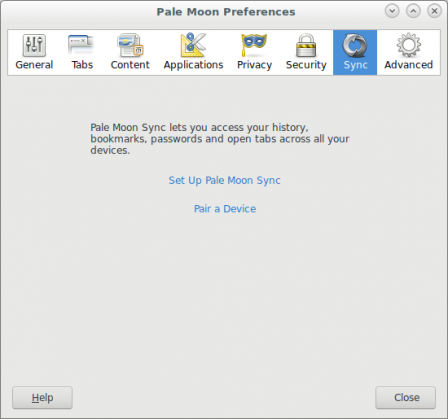 Now click on "Set Up Pale Moon Sync"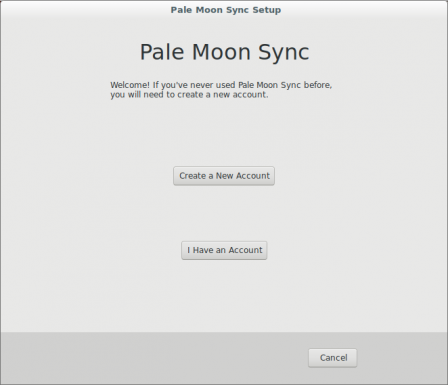 Fill form with e-mail,password and under server select "Use a custom server ..." and enter link of Your sync server.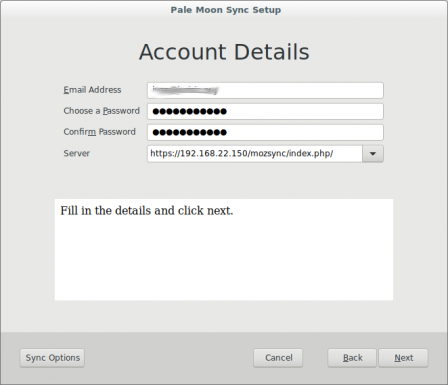 Click Next to finish proces: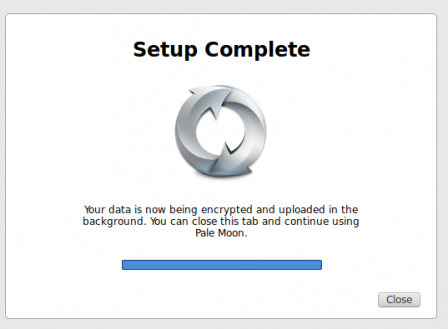 That is all. Enjoy in Pale Moon browser and own Sync service !!!