Package update indicator
By Ivan Jurišić Debian - Permalink
I favorite MATE Desktop Environment on my Debian Buster. Work very stable and look like Gnome2 (nostalgia).
All my need got in package mate-desktop-environment-extras but missing information when come new update.
On my luck we have package-update-indicator.
Simple proces of installation:

apt-get install package-update-indicator
After installation of packages simple reboot PC and click on new icon on Systray: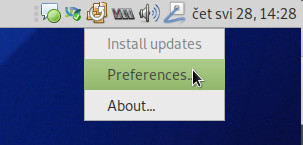 Now select refresh cache in my case I select daily and under command for installing updates add /usr/bin/gpk-update-viewer :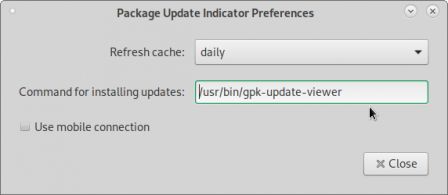 And that is all, when come new version of package icon will be changed, then simple click on icon and select "Install updates":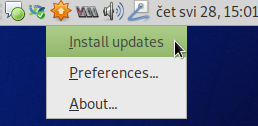 Then review packages for update and click on "Install Updates"